We have devoted a room at Green Gallery just for our Freak Tiques. 

Enjoy our photo's and online store!
Take a look at your own risk!

Freaky Fun

Old dolls just somehow seem

to end up a little creepy. 

That's okay!! 

We still love them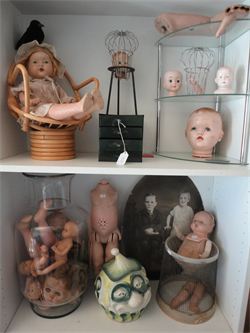 Just a sample of the creepy fun we have at Green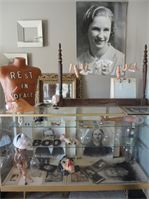 Our glass case full of creepy, unique and odd tiques.