Funtiques Market opened April
of 2009 in
Springfield, MO.  We were located on Commercial St. for 3 years and Downtown Springfield for 2 1/2 years.  In January of 2014 we moved 10 minutes south to a property featuring a 10,000sf warehouse, 2700sf Greenhouse and 2 acres in Ozark Mo. called Green Gallery which is the largest location we have had!!!  Green Gallery is a combination of Fun-tiques and Garden Center!  We love our industrial space with pallet walls, rusty metal siding, a huge indoor water feature and crazy cool décor combined with unique plants and planters!  We love it so much we are now offering Green Gallery as a venue for events.  Be sure to check out our separate page with photos and information about "Green Gallery as your Venue".    
Funtiques
specializes in Retro Fun, Danish Modern, Mod,  Mid Century, Vintage Clothing, Industrial, Antique and Unique Finds from the 40's - 70's. 
We also have beautiful plants, trees, flowers and shrubs and offer landscape design and installation at the Green Gallery location. 
We work hard to provide our customers with unique Decade Themed Room Designs and Fun displays full of FUN, rare and one of a kind items.  Below are some pictures for you to check out.  Please contact us about the availability of items in these photo's.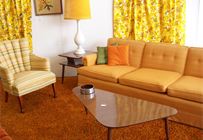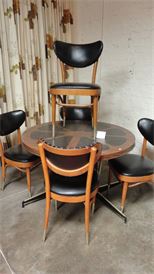 Funtiques Market at Green Gallery - The only Market In Springfield Dedicated Solely to Retro, Danish Modern, Industrial, Mod and Mid Century, Unique Plant Material and Landscaping!

6545 N 21st St.  Ozark Mo.  65721

take US Hwy 65 to the CC exit and go north on the west outer road to 6545 N. 21st

Mon - Sat: 9AM - 6PM    

Sun: 1-4

417  581-0393